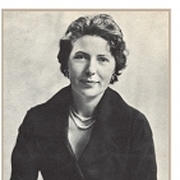 Algemene kennis
Officiële naam

Pseudoniemen en naamsvarianten

Geboortedatum

Overlijdensdatum

Geslacht

Nationaliteit

Land (voor op de kaart)

Geboorteplaats

Plaats van overlijden

Woonplaatsen

Opleiding

Beroepen

Relaties

Organisaties

Prijzen en onderscheidingen

Romance Writers of America (Lifetime Achievement Award ∙ 1992)
Malice Domestic Award for Lifetime Achievement (1996)
Royal Society of Arts (Fellow)
Durham University (D.Litt.) (2009)

Korte biografie

Mary Florence Elinor Rainbow was born on 12 September 1916 in Sunderland, England, the United Kingdom. She graduated from Durham University, from where she received an honorary D.Litt in 2009. She was a lecturer in English Language and Literature there until her marriage in 1945 to Sir Frederick Stewart, former chairman of the Geology Department of Edinburgh University, who died in 2001.

Lady Mary Stewart was author of twenty novels, a volume of poetry, and three books for young readers, she is admired for both her contemporary stories of romantic suspense and her historical novels. Her finest and most original achievement was Merlin Trilogy, an Arthurian saga: The Crystal Cave (1970), The Hollow Hills (1973) and The Last Enchantment (1979). The first of these was turned into a children's television series in 1991. During years she resided in Scotland, where she died on 9 May 2014.
Statistieken
Werken

53

Ook door

26

Leden

36,421

Populariteit

#507

Waardering

3.9
Besprekingen

664

ISBNs

705

Talen

15

Favoriet

163