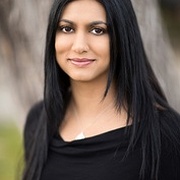 Algemene kennis
Gangbare naam

Officiële naam

Geboortedatum

Geslacht

Nationaliteit

Land (voor op de kaart)

Geboorteplaats

Woonplaatsen

Opleiding

Beroepen

Organisaties

Agent

Korte biografie

Tahir grew up in the Mojave Desert in Ridgecrest, California with her parents and two older brothers. Her parents emigrated from Pakistan to the United Kingdom before moving their family to the United States. She attended UCLA, during which time she interned at The Washington Post. After graduation, she took a job there as a copy editor. She currently lives in the San Francisco Bay Area.

Tahir's first novel, An Ember in the Ashes, was published on April 28, 2015. The story takes place in an ancient fantasy world where a teenage girl is fighting to save her brother from prison, and a soldier battles to free himself from the regime. The novel instantly jumped to being a New York Times Bestseller where it held the number two spot. Amazon ranked it the best book for May, the best young adult book for 2015, and the fourth best book overall.

Tahir's second novel was published on August 30, 2016 and is a continuation on the story from her previous novel. Penguin Random House describes this addition to the series as such: "Set in a rich, high-fantasy world inspired by ancient Rome, Sabaa Tahir's An Ember in the Ashes told the story of Laia, a slave fighting for her family, and Elias, a young soldier fighting for his freedom. Now, in A Torch Against the Night, Elias and Laia are running for their lives."

Sabaa Tahir's latest book, A Reaper at The Gates, was published on June 12, 2018. The story follows Laia, a scholar girl, on a mission to defeat the night bringer; Elias, the current soul catcher, tries to learn the ways of soul catcher and Helene, the blood shrike; tries to defeat the enemies of the empire. The novel is narrated in the first-person, alternating between the points of view of Laia, Elias and Helene.
Statistieken
Werken

14

Ook door

4

Leden

9,895

Populariteit

#2,406

Waardering

4.0
Besprekingen

369

ISBNs

173

Talen

10

Favoriet

10