Cemeteries & Gravestones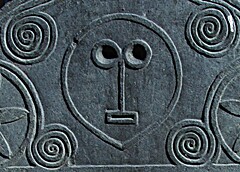 Deze groep is officieel gaan sluimeren. Zo gaat dat.
Als je deze groep wilt laten herleven, of een nieuwe groep maken over het zelfde onderwerp ga naar deze pagina.
For people with historical, genealogical, and art-historical interests in cemeteries, gravestones, and burying grounds. (Ornamented at right by the carving of Jonathan Worster, 1701-1754.)

Some related LC subject headings: Cemeteries; Epitaphs; Sepulchral monuments.
Onderwerp

Onderwerp

Berichten

Nieuwste bericht

The Dead Do Speak To Us

3 ongelezen

/ 3

morningwalker

,

juli

2018
Favorite Haunts

19 ongelezen

/ 19

Moochpaw42

,

april

2016
Mortality - Taken Lightly - and Thoughts About Your Own Service

8 ongelezen

/ 8

JaneAustenNut

,

oktober

2013
Obituary Fascination

4 ongelezen

/ 4

bookblotter

,

oktober

2012
Hovering heads

5 ongelezen

/ 5

DaynaRT

,

oktober

2010
Gravestone and cemetery blogs?

4 ongelezen

/ 4

Bookmarque

,

oktober

2010
Books with Gravestone Art

3 ongelezen

/ 3

pbadeer

,

mei

2010
Welcome

22 ongelezen

/ 22

duffy_duck

,

februari

2009
Flickr - Group just created

1 ongelezen

/ 1

duffy_duck

,

februari

2009
"Giving names to souls forgotten no longer"

1 ongelezen

/ 1

rjohara

,

december

2007
Pictures of your own local cemeteries

4 ongelezen

/ 4

pdxwoman

,

november

2007
Gravestone conference

1 ongelezen

/ 1

rjohara

,

mei

2007
Farber Collection online (and "The Chesterfield Carver")

1 ongelezen

/ 1

rjohara

,

mei

2007
''Thanatopsis''

1 ongelezen

/ 1

smerus

,

maart

2007
new book

1 ongelezen

/ 1

EffinghamParkLibrary

,

februari

2007
"Green" cemeteries

1 ongelezen

/ 1

rjohara

,

januari

2007
This is a feature balloon