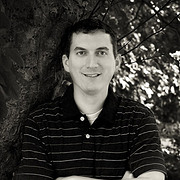 Algemene kennis
Geboortedatum

Geslacht

Nationaliteit

Geboorteplaats

Woonplaatsen

Opleiding

Organisaties

Korte biografie

James Smith Dashner (born November 26, 1972) is an American writer of speculative fiction, primarily series for children or young adults, such as The Maze Runner series and the young adult fantasy series the 13th Reality. His 2008 novel The Journal of Curious Letters, first in the series, was one of the annual Borders Original Voices picks.

James Dashner was born on November 26, 1972 in Austell, Georgia, as one of six children in the family. He was raised a Mormon. At the age of 10, he would type on his parents' typewriter. He graduated from Duluth High School in 1991. He moved from Atlanta, Georgia to Provo, Utah to study at Brigham Young University, where he received a master's degree in accounting. Dashner and his wife, Lynette Anderson, a former student of Brigham Young University, have four children and are now living in Utah.

Dashner is the author of the New York Times bestselling Maze Runner series that includes The Maze Runner, The Scorch Trials, The Death Cure, and The Kill Order. He has also written The Eye of Minds (book one in the Mortality Doctrine series), the 13th Reality series, and two books in The Infinity Ring series: A Mutiny in Time and The Iron Empire.
Statistieken
Werken

57

Ook door

2

Leden

46,505

Populariteit

#341

Waardering

3.7
Besprekingen

1,670

ISBNs

626

Talen

23

Favoriet

42

Verbindingen

493